Jurnal Teknik Hidraulik published twice in one year, namely in June and Desember. Scientific manuscripts come from functional officials both within the R & D Center of Water Resources or from writers from universities and related institutions throughout Indonesia who have activities in the field of water resources.
ISSN (Online): 2580-8087
ISSN (Print): 2087-3611 
DOI: 10.32679/jth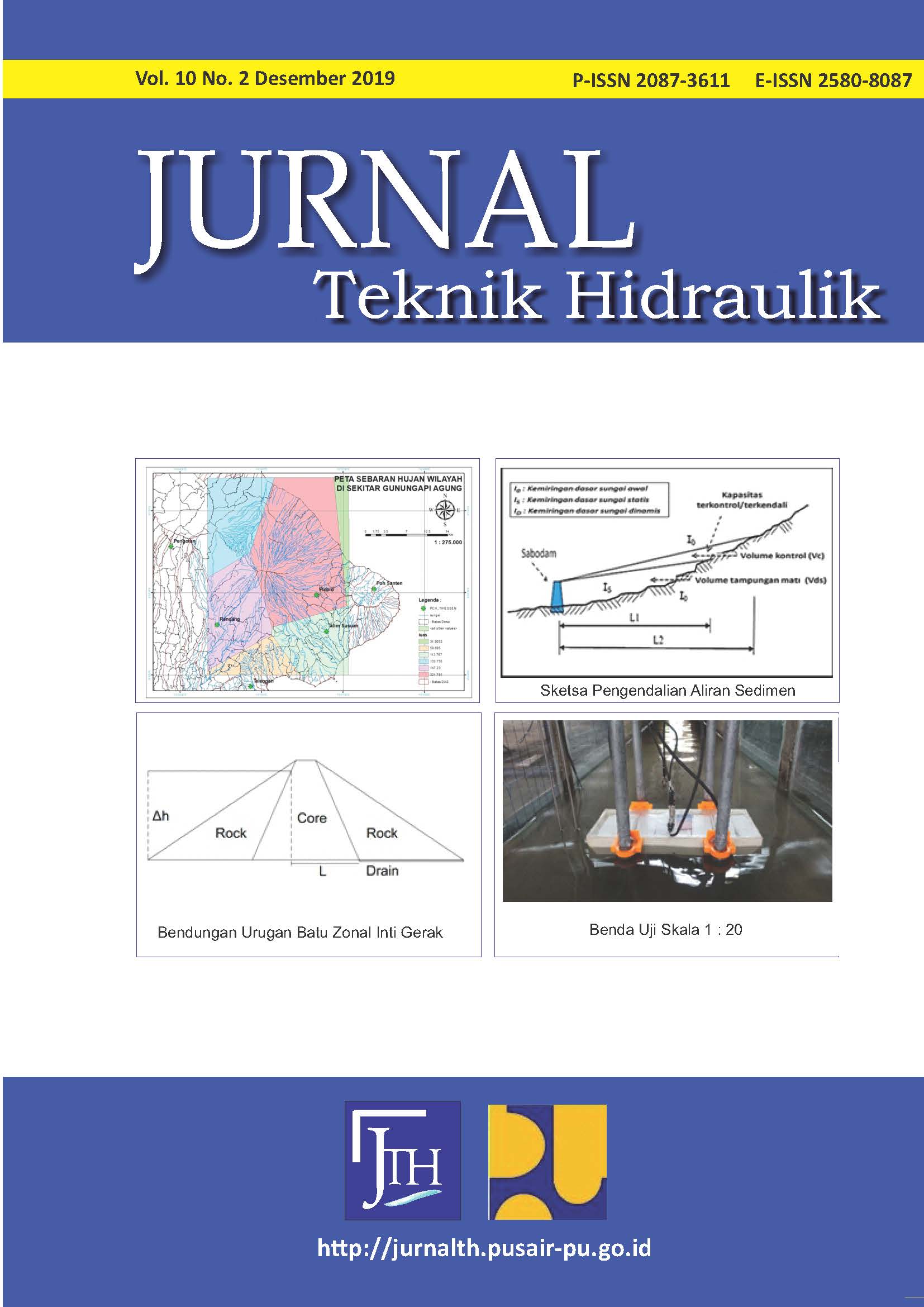 Announcements
Call for Papers

Authors are invited to submit electronically Water Resources issues as well as community groups who care to participate in writing research articles, development or studies related to the field of Water Resources in the Jurnal Teknik Hidraulik.

Posted: 2018-12-20
More...
Vol 10, No 2 (2019): JURNAL TEKNIK HIDRAULIK
Table of Contents
COVER
UCAPAN TERIMA KASIH
DAFTAR ISI
Articles